Description
Prominent Features of MX-CP USB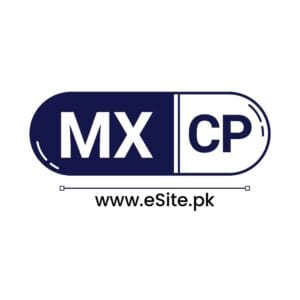 Do you face any problem while installing cross platforms software? Or do you find any sort of trouble in installing programming software? To be honest, a couple of times, I have come across such a frustrating situation. All your efforts go in vain when an error pops up at the eleventh hour of completion.
Lucky are those who have not encountered cross-platform software installation issues. However, if you are looking for a time-saving solution, give this article a quick read to know an easy-peasy solution; for the mentioned difficulty.
This post will give you an insight into a unique USB invention; known as MX-CP. The notable features of this USB will amaze you. MX-CP is designed with all leading programming development software. To more extent, this USB also contains cross-platform software. And the best part is, you can load all the respective programs in the system within a short time span.
In a nutshell, MX-CP would be a valuable present for IT students and professionals. Only you have to boot the USB and allow it to install. Let me help you to know, how to boot MX-CP USB (please check videos below).
So why are you waiting for! Spread the message to enlighten awareness in the public about MX-CP USB. Stay tuned for further updates.
ایم ایکس سی پی ایک ایسی  یو ایس بی  ہے  جس میں تمام مرکزی پروگرامنگ ڈویلپمنٹ سافٹویر و کراس پلیٹ فارم سافٹویئر شامل ہیں اور آپ اسے بہت قلیل وقت میں تمام سافٹویئر و سیٹنگ سمیت اپنے کمپیوٹر پر انسٹال کر سکتے ہیں۔ اس یو ایس بی سے وہ اسٹوڈنٹس بھی فائدہ اٹھا سکیں گے جو مختلف سافٹ ویئر اپنے کمپیوٹر پر نہ ہونے کی وجہ سے بہت سی عملی چیزیں سیکھنے سے رہ جاتے ہیں۔ یہ یو ایس بی آئی ٹی سٹوڈنٹس و پروفیشنلز کیلئے بہت مفید چیز ہے۔
میری اس پروڈکٹ کو زیادہ سے زیادہ متعلقہ لوگوں تک پہنچائیں تاکہ میں اسے پورے پاکستان میں پھیلا سکھوں۔
عامر شہزاد، روشن ٹیک، اٹک شہر،
WhatsApp/Signal app 03005393652
http://esite.pk/product/mx-cp-usb/
MX-CP Live USB Boot Demo
MX-CP USB Installation & Basic Usage
Languages/Tools/Frameworks List
All the examples are included with the hello word app & setup instructions.
Try_Android_Studio
Try_AWK
Try_Bash.sh
Try_Basic.kbs
Try_BC
Try_Bootstrap.html
Try_BwBasic
Try_C.c
Try_C++.cpp
Try_CSharp.cs
Try_CSS.html
Try_Dart.dart
Try_Django
Try_Docker
Try_ERL
Try_Flutter
Try_Go.go
Try_Haskell.hs
Try_HTML.html
Try_inform.inf
Try_Java.java
Try_JavaScript.html
Try_jQuery.html
Try_Kotlin.kt
Try_Lisp.lisp
Try_lua.lua
Try_MySQL
Try_Node.js
Try_Perl.pl
Try_PHP
Try_PhpMyAdmin
Try_ProLog.pl
Try_Python.py
Try_React
Try_R_Language
Try_Ruby.rb
Try_Rust.rs
Try_W3.CSS.html
Try_XAMPP
Cross-platform Software List
Cross-platform software are available on Windows, macOS, and Linux.
anki
audacity
balena-etcher-electron
barrier
basic256
bleachbit-root
blender
calibre-ebook-edit
calibre-ebook-viewer
calibre-gui
calibre-lrfviewer
code
code-url-handler
com.teamviewer.TeamViewer
dropbox
filezilla
freecad
fr.handbrake.ghb
gimp
gnucash
goldendict
google-chrome
keepassx
kodi
krita_brush
krita_csv
krita_exr
krita_gif
krita_heif
krita_heightmap
krita_jp2
krita_jpeg
krita_kra
krita_ora
krita_pdf
krita_png
krita_psd
krita_qimageio
krita_raw
krita_spriter
krita_svg
krita_tga
krita_tiff
krita_xcf
libreoffice-base
libreoffice-calc
libreoffice-draw
libreoffice-impress
libreoffice-math
libreoffice-startcenter
libreoffice-writer
libreoffice-xsltfilter
org.bleachbit.BleachBit
org.flameshot.Flameshot
org.gnome.meld
org.kde.kdeconnect.app
org.kde.kdeconnect.daemon
org.kde.kdeconnect.handler
org.kde.kdeconnect.nonplasma
org.kde.kdeconnect_open
org.kde.kdeconnect.settings
org.kde.kdeconnect.sms
org.kde.kded5
org.kde.kdenlive
org.kde.krita
org.kde.krita-gmic-fixed
org.stellarium.Stellarium
Py-Loader
python3.9
R
redshift
redshift-gtk
scratch
scribus
signal-desktop
steam
supertux2
teamviewer8
teamviewerapi
torbrowser
torbrowser-settings
transmission-gtk
vim
virtualbox
vlc
wireshark
youtubedl-gui
Other Software List
about-mx-linux
alsamixer
apt-notifier
asunder
bashrc-config
blueman-adapters
blueman-manager
ca.desrt.dconf-editor
chroot-rescue-scan
clementine
com.github.jeromerobert.pdfarranger
com.github.johnfactotum.Foliate
com.obsproject.Studio
compton-conf
compton
conky
conky.desktop.dpkg
conky-manager2
conky-toggle
ddm-nvidia
defaults
display-im6
display-im6.q16
FAQ
featherpad
feh
formatusb
galculator
gcr-prompter
gcr-viewer
gdebi
gmtp
gnome-ppp
gnome-software-local-file
gparted
gsmartcontrol
gtkhash
gufw
hardinfo
Help
hplj1020
htop
iDevice-Mounter
info
io.github.sharkwouter.Minigalaxy
io.snapcraft.SessionAgent
Jar-Loader
job-scheduler
ktelnetservice5
lbreakout2
lightdm-gtk-greeter-settings
luckybackup
luckybackup-su
lxrandr
mc
mcedit
mimeinfo
minstall
monodoc-http
mono-runtime-common
mono-runtime-terminal
mx-boot-options
mx-boot-repair
mx-checkaptgpg
mx-checkaptgpg-kde
mx-cleanup
mx-codecs
mx-conky
mx-datetime
mx-live-usb-maker
mx-menu-editor
mx-network-assistant
mx-packageinstaller
mx-remastercc
mx-select-sound
mx-snapshot
mx-system-sounds
mx-tools
mx-tour
mx-tweak
mx-tweak-systray
mx-usb-unmounter
mx-user
mx-welcome
nano
nm-applet
nm-connection-editor
onboard
onboard-settings
org.bluesabre.Mugshot
org.gnome.baobab
org.gnome.FileRoller
org.gnome.gThumb
org.gnome.Mahjongg
org.gnome.seahorse.Application
org.gnome.Software
org.gnome.SwellFoop
org.inkscape.Inkscape
org.kde.falkon
org.xfce.Catfish
panel-desktop-handler
panel-preferences
pavucontrol
peg-e
persepolis
pppoeconf
qpdfview
Quick_System_Info
simple-scan
snap-handle-link
software-properties-drivers
software-properties-gnome
software-properties-gtk
squeak
synaptic
synaptic-kde
system-config-printer
system-keyboard-qt
system-locales-mx
thunar-bulk-rename
thunar
thunar.desktop.dpkg
thunar-settings
thunar-volman-settings
thunderbird
timeshift-gtk
webcamoid
xdg-desktop-portal-gtk
xfburn
xfce4-accessibility-settings
xfce4-appfinder
xfce4-clipman
xfce4-clipman-settings
xfce4-color-settings
xfce4-file-manager
xfce4-mail-reader
xfce4-mime-settings
xfce4-notes
xfce4-notifyd-config
xfce4-power-manager-settings
xfce4-run
xfce4-screenshooter
xfce4-sensors
xfce4-session-logout
xfce4-settings-editor
xfce4-taskmanager
xfce4-terminal
xfce4-terminal-emulator
xfce4-terminal-settings
xfce4-web-browser
xfce-backdrop-settings
xfce-display-settings
xfce-keyboard-settings
xfce-mouse-settings
xfce-session-settings
xfce-settings-manager
xfce-ui-settings
xfce-wm-settings
xfce-wmtweaks-settings
xfce-workspaces-settings
yad-icon-browser
yelp
All Packages List