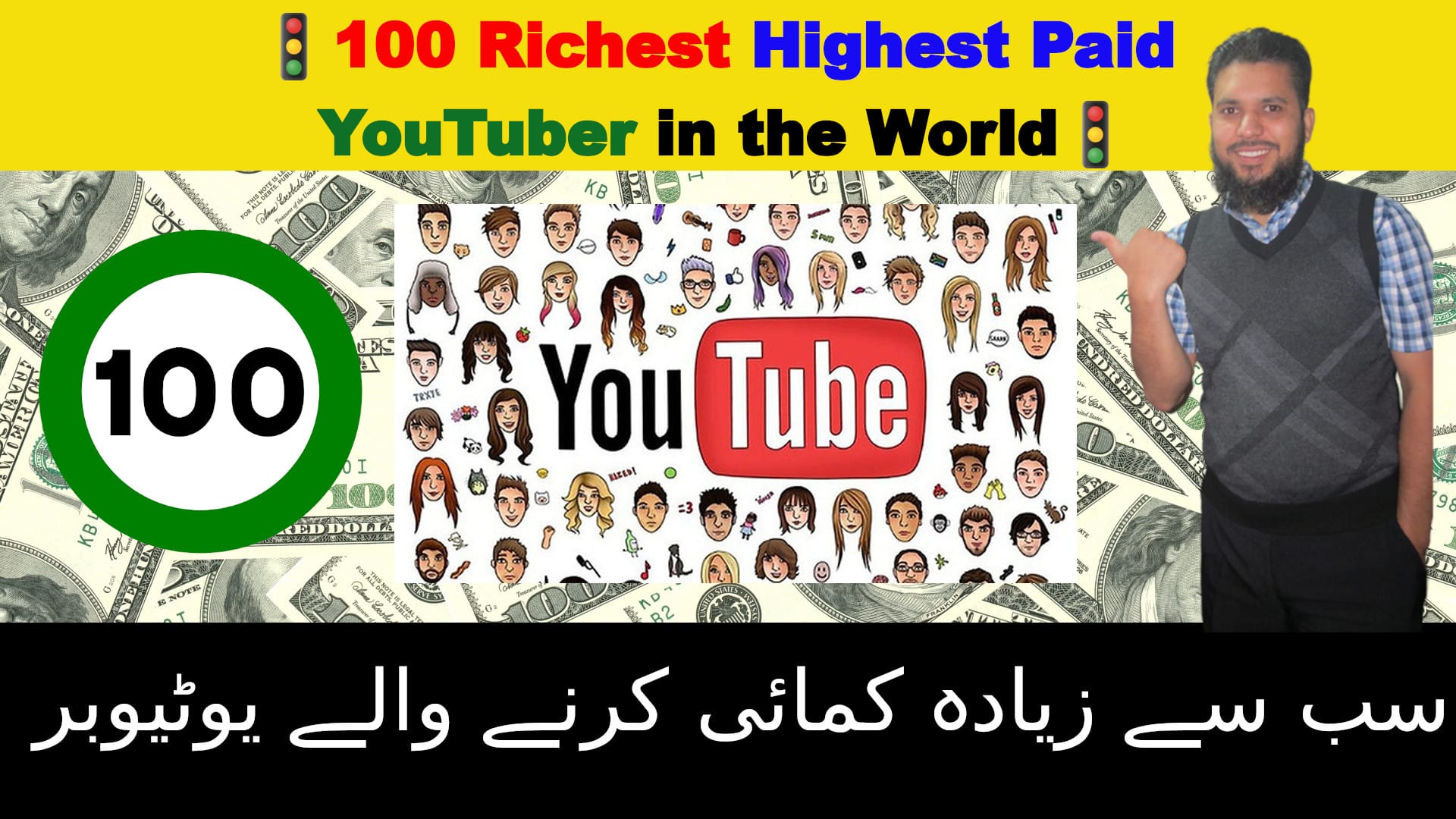 In this video, we are going to share Highest Paid YouTuber. These are the Richest YouTubers around us. They are earning a lot, that's why they are called Richest YouTuber in the World. This all info is related to Pakistani YouTubers.
https://www.youtube.com/channel/UCmSdMtbVfU2vxpJrsOQGVJA?sub_confirmation=1
_________________/ CHAPTERS ___________________________________
00:00 Intro
00:10 Mistakes Mentioned
00:12 Welcome Message
00:17 Welcome Logo
00:24 Video Reason
00:37 Estimated Earnings
00:52 Lowest Earnings Mentioned
01:15 Reason to Subscribe
01:37 1st Earning Channel
02:03 2nd Earning Channel
02:39 3rd Earning Channel
04:00 4th Earning Channel
04:11 5th Earning Channel
04:20 6th Earning Channel
04:45 7th Earning Channel
04:53 8th Earning Channel
05:12 9th Earning Channel
05:30 10th Earning Channel
….
05:55 Reasons for Parts
07:08 Future Parts Strategy
07:35 Reason to Like, Comment, Share, etc
07:51 Recording Mistakes
08:35 Test Recording Fun 😁
08:56 Ending
_________________/ TOPICS ___________________________________
Here are the topics covered in this video.
highest paid youtuber 2021
richest youtuber 2021
top youtube earners
most paid youtuber
the richest youtuber
top paid youtubers
highest earning youtuber
top 10 richest youtubers
highest paid youtuber 2021
top earning youtubers
most richest youtuber
richest youtuber in world
richest youtuber in the world 2021
top 20 richest youtubers
the richest youtuber in the world
world's richest youtuber
highest paid youtubers 2021
most earning youtuber
youtuber that makes the most money
youtubers earnings list
Please keep this in mind that this all info is related to Pakistani YouTubers.
_________________/ SOCIAL LINKS ___________________________________
Facebook (personal): https://www.facebook.com/asakpke
Facebook (Roshan Tech): https://www.facebook.com/RoshanTech
Facebook (Urdu): https://www.facebook.com/asakpke.urdu
Facebook (Free Wide Development): https://www.facebook.com/FreeWebDevelopmentOnline
Facebook (مفت لینکس انسٹالیشن سینٹر): https://www.facebook.com/LinuxIC
Facebook (Free Point of Sale POS Software): https://www.facebook.com/FreePOSSoftware
Facebook (مفت پوائنٹ آف سیل سافٹ ویئر): https://www.facebook.com/MuftPOSSoftware
Instagram (personal): https://www.instagram.com/asakpke
Twitter (personal ID): https://twitter.com/asakpke
Reddit (personal ID): https://www.reddit.com/user/asakpke
WhatsApp (personal): 03005393652
WhatsApp (FREE Wide Development): https://chat.whatsapp.com/E30lFfs5kWAFqTh3fB54G7
WhatsApp (RoshanOS): https://chat.whatsapp.com/KnyUa99mXjj6v8fW4PEckW
_________________/ MORE INFO ___________________________________
https://esite.pk/
https://asakpke.blogspot.com/
https://asakpke-urdu.blogspot.com/
#YouTubeEarning #PakistaniYouTuber #YouTubePakistan #PakistaniEarning #YouTube #YouTuber #Earning #YouTube_Earning #Richest #Highest #Paid #Pakistani #PakistaniYouTuber #Pakistani_YouTuber #YouTube_Pakistan #Pakistani_Earning
https://www.youtube.com/channel/UCmSdMtbVfU2vxpJrsOQGVJA?sub_confirmation=1